Our wooden products include kitchen cabinets, office interiors, built-in furniture, one-of-a-kind pieces of furniture such as tables, beds and armoires and virtually any wood product you might need for your home or office. Our kitchen cabinets are not mass-produced and do not come in any particular size or style. They are individually designed and built for each customer with imagination as our only limitation. We stress thinking outside the box.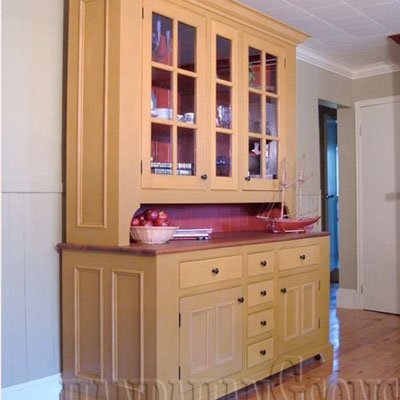 Should you decide to have us build your cabinetry or furniture we will:
Start with a free in-home consultation to discuss
exactly what your needs are.

Take measurements and get a feel for the style that
will suit both you and your home.

Next we will provide you with a rough estimate of the
cost of the job.

If you choose to continue, elevation drawings are
produced of your new kitchen (hand-drawn not computer generated) and a firm price is established.

These are then reviewed with you and modified, if
necessary, until you are completely happy.

From there it's on to production and installation which
is included in the price.